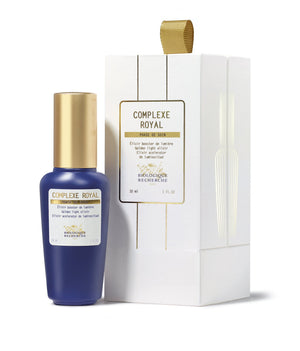 Biologique Recherche- Complex Royal
Login to view price.
Complexe Royal is part of an immediate light restoring treatment. Thanks to an ultra-targeted combination of regenerating and hydrating active ingredients, this finishing serum willrestore the natural beauty of your skin.
Upon application, your skin will become smoother and instantly illuminated, your complexion will be fresh, you will be radiant!
A true veil of light that immediately brightens with lasting effects.