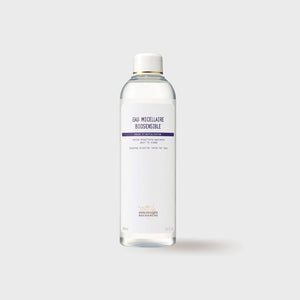 Eau Micellaire Biosensible
Login to view price.
Soothing micellar water for the face
Initialization Stage -Lotion
• MAKEUP-REMOVING • MOISTURIZING • SOOTHING
Eau Micellaire Biosensible combines moisturizing, toning and soothing properties with effective gentle cleansing, to remove makeup and impurities without destabilizing the skin's hydrolipidic film.
Recommended for sensitive, reactive or damaged Skin Instants©.
INSTRUCTIONS FOR USE
1. Apply to the face, neck and décolleté
2. Dry with a paper tissue
PRECAUTIONS FOR USE
For external use only.